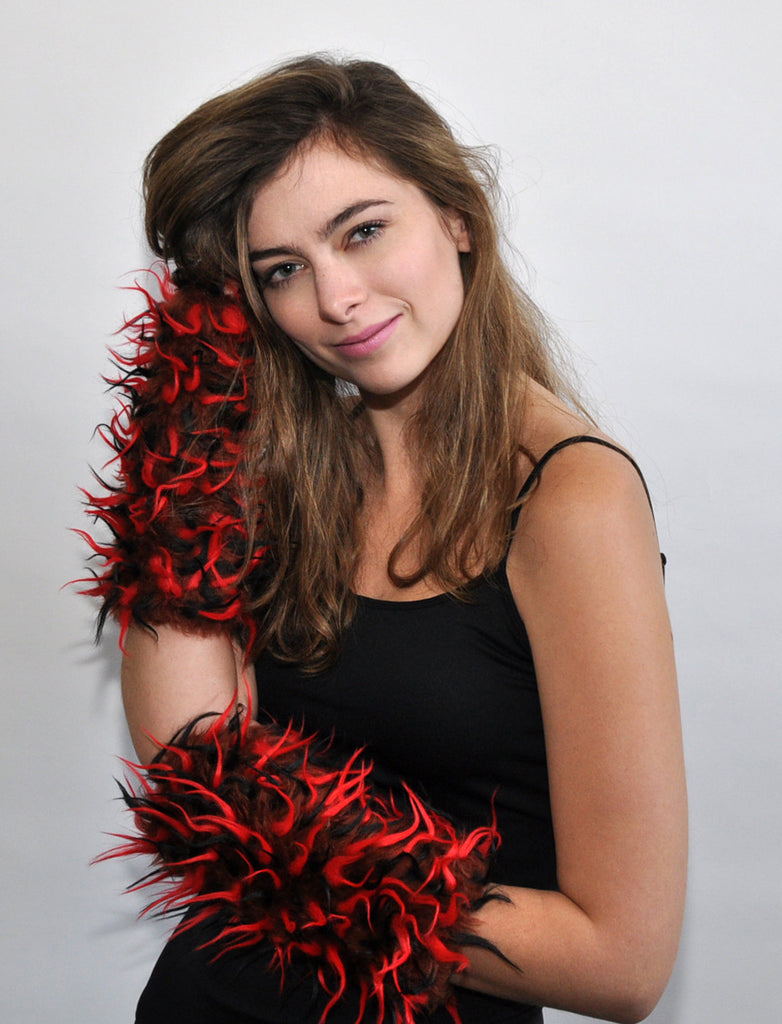 MAD SMOOCH
RED BLACK BROWN MITTS
$66.00
You're a hottie! You may as well accentuate your RED-HOTNESS in your RED BLACK BROWN MITTS! Curly fun fur & cozy warm to boot!
Faux fur
Cotton/polyester lining
Adult S/M (Fits Most) *Sizing questions? See FAQ  or Contact us!
Fingerless Mitts (Plannin' to stay outside in the coooold for awhile? Curl your fingers inside to warm 'em up or just pull the gloves up higher so they cover your whole hand!)
*Check out our matching
RED BLACK BROWN Hat
!
*sold separately